"...Spacy, explorative, invocatory and experimental. This is a bloody super album of magickal sounds..." - Jon Downes - GONZO Magazine
LATEST NEWS
26/12/2016: We'd like to thank you all for your continued support in 2016.
28/11/2016: We are currently writing new material for the next studio album, and also compiling a double dic live album, featuring performances from 1997 to celebrate our 20th year annivesary in 2017.
We have also donated 'Distant Dreams' to the Mark Reiser compilation album being put together, by artists and bands that Mark worked with. Proceeds will go to his long term partner Vicki. It is available to pre-buy now
https://realmusicclub-brighton.bandcamp.com/album/a-tribute-to-mark-reiser
20/09/2016: It is with great sadness that we have heard that Mark Reiser, our band album artist, designer, musician, and truly inspiring human being, passed away peacefully in his sleep at his home in Sewickley Pennsylvania USA on Thursday 15th September.
He will be solely missed. Our condolences go to his long time partner Vicki and his family and friends. Shine on Mark RIP.
We have now set up a page dedicated to Marks art.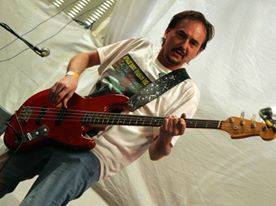 29/08/2016: Our next happening will be at the fabulous Duke of Wellington pub in Shoreham-by-Sea on bonfire night Sat 5th Novembert.
See Gigging.
TO SUBSCRIBE TO OUR NEWSLETTER PLEASE SIGN UP ON OUR GIGGING PAGE