PARADISE 9 VIDEOS
You can find more videos of Paradise 9 live at YouTube.
'Points of View/Take Me to the Future' ~ Live 20th Anniversary 1997 ~ 2017 gig at the Half Moon Putney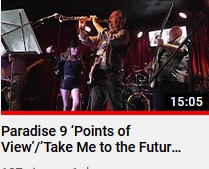 'Deconstruct Divide & Rule' released as a digital single on Bandcamp. Sales going to the charity "Crisis at Christmas"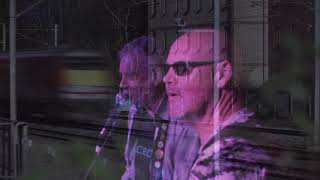 Video: "LIVE AT THE AMERSHAM ARMS SHEEPDOG RECORDS BASH 2014"
Video: 'TAKE ME TO THE FUTURE' by Paradise 9 (© 2013)
Video: NOTHING FOR TOMORROW (studio mix)
Video: PARADISE 9 DVD Promo 2014 (by Qwoonsweird)
To view more videos go to our YouTube page.